Setting Up Your Store
Settings Page – Setup Your Store:
Step 1.
Navigate to the Dashboard of your cart. Path to this area is <DomainName>/login.php
Example: pinnaclecart.com/login.php
Step 2.
Select Settings from the left side menu.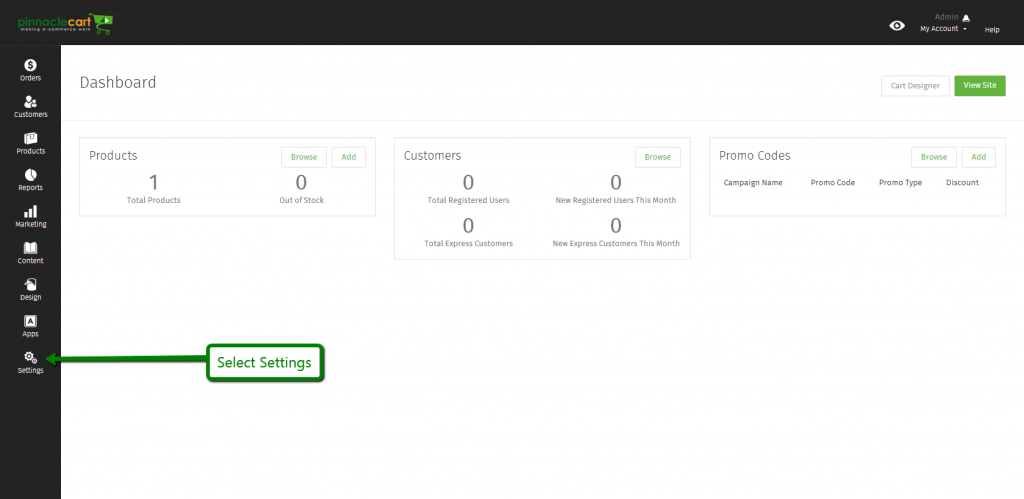 Step 3.
You will be given the options listed in the picture below.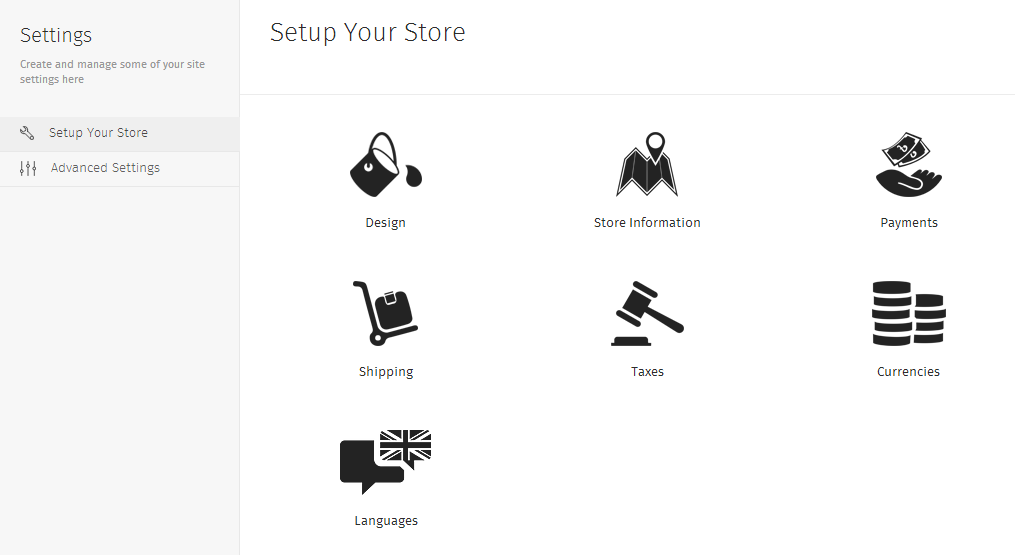 Below are links to assist with each particular option:
Link to related article
Link to related article
If you didn't get your question answered, please contact the Pinnacle Cart Support Team. To submit a ticket, go to the My Account drop-down menu at the top right of the admin area and select Support.