Setting up Facebook
Setting up Facebook:
Step 1.
Login to your Admin for the cart>Apps>Find Facebook login App>Click App

Now that you've clicked on your App for Facebook you will need to go to the link within the app which will directly take you over to FB Dev (http://developers.facebook.com/setup). You will need to fill in the appropriate information to get your cart to Sync with FB.

Step 2.
Now when you click the link and are brought to FB you will need to sign in if you're not already.  An App ID and App Secret will be provide by FB, you will need these to plug in once you enable.
Next is your Display name and Namespace that you want to use. After that is App Domains, which is just your domain name and no https:// or http:// used.
You can provide a contact email if you would like but this is totally optional.
You will need to add a App if you don't have one already. If you have a business account already make sure you're logged in with that and not your personal FB account.

After you have created your App you will then be brought to a screen like the following: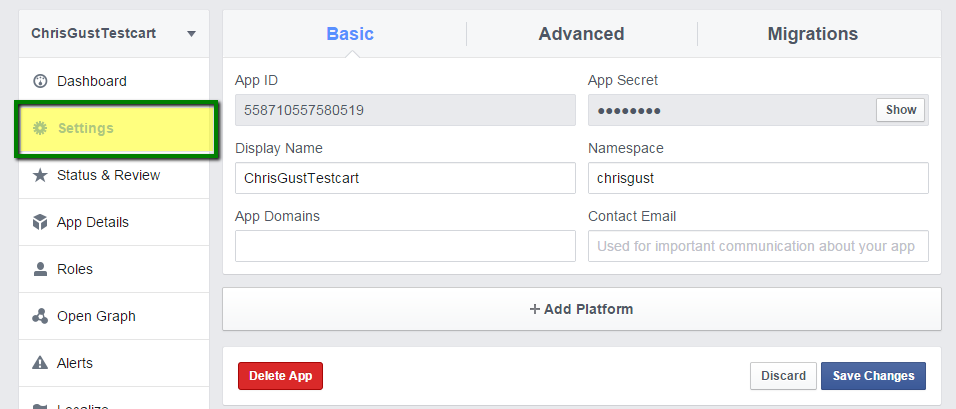 After that you will click "Add Platform"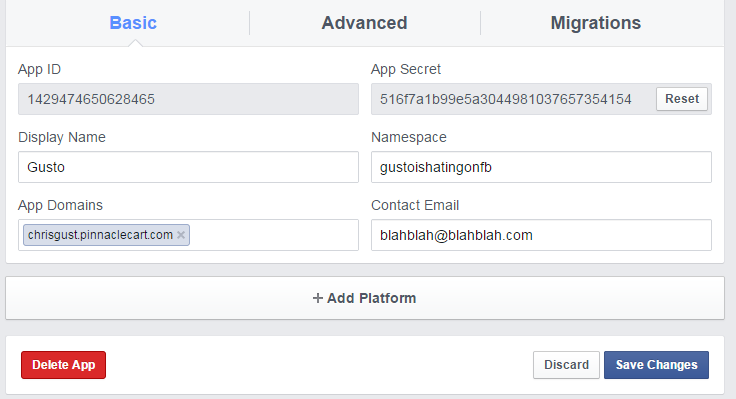 Here you will select Website: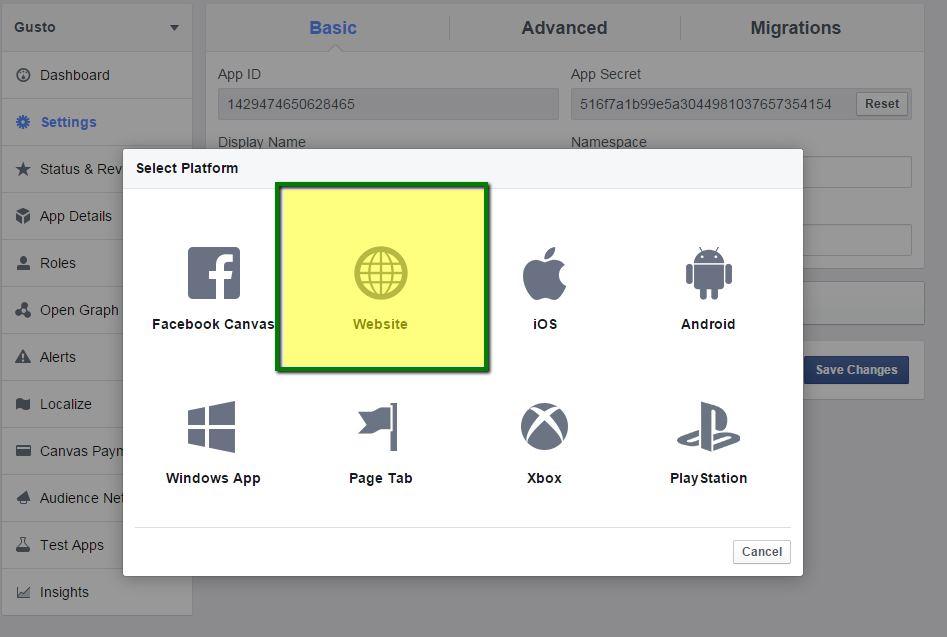 Next your screen should now look like the following but without Site URL and Mobile Site URL filled out.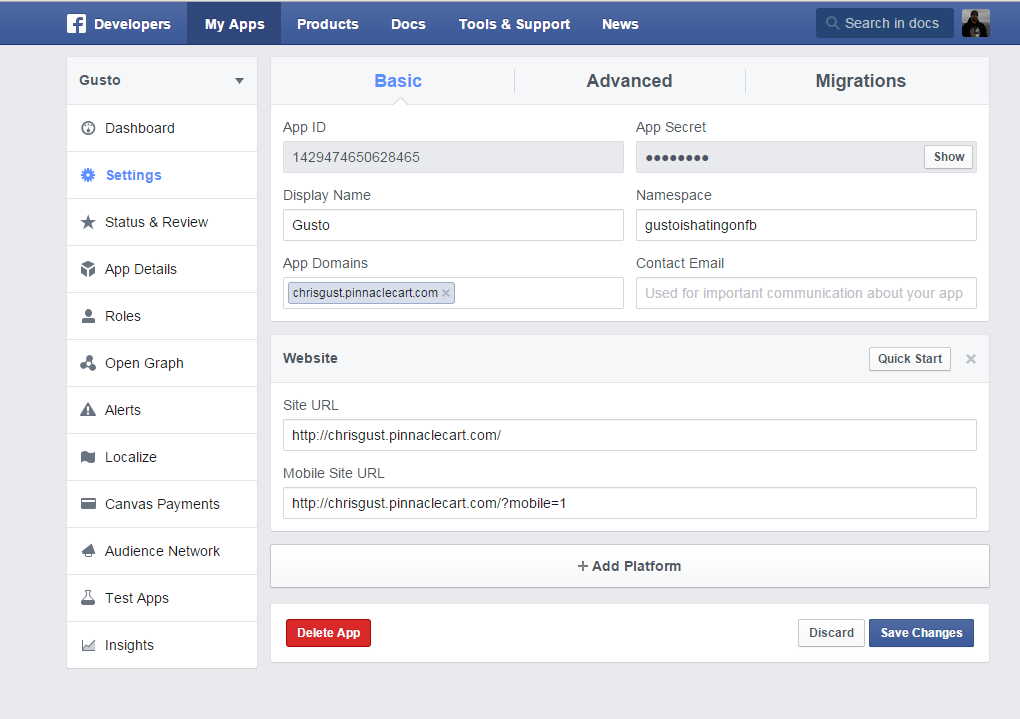 What you will need to put in for these fields is just an http version of your domain so for example: http://mytestdomain.com
Then click save and head back to your cart.
Step 3.
Here we will activate the FB App. Now you will need the App ID and App Secret to plug in when you click Enable:
Once you've done that, go to the front of your site and click "Login". You should see a screen similar to this (depending on your current template)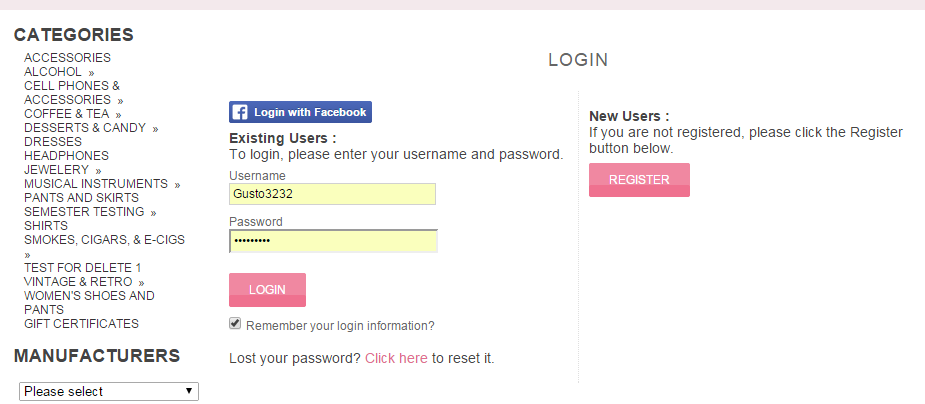 Click the Login with Facebook to test and enter your information: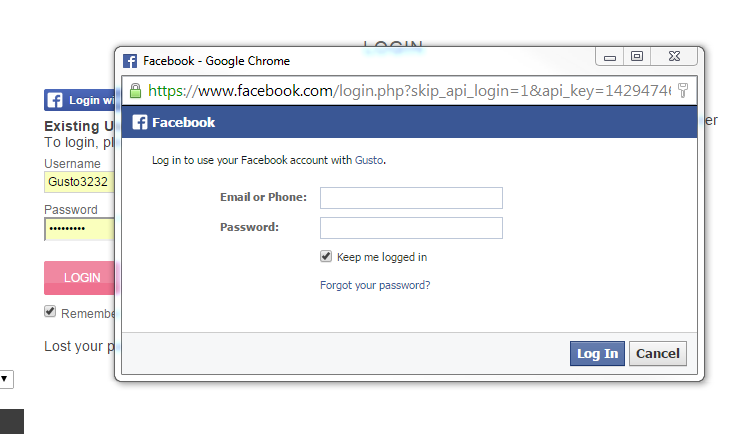 Facebook login is now working on your cart! Enjoy.
Link to related article
Link to related article
If you didn't get your question answered, please contact the Pinnacle Cart Support Team. To submit a ticket, go to the My Account drop-down menu at the top right of the admin area and select Support.