How to Accept Payments on Your Site
Prer
equisite: Make sure to have your payment method log-in credentials.
Step 1.
Navigate to the Dashboard of your cart. Path to this area is
<DomainName>/login.php Example: pinnaclecart.com/login.php
Step 2.
Select Settings from the left side menu.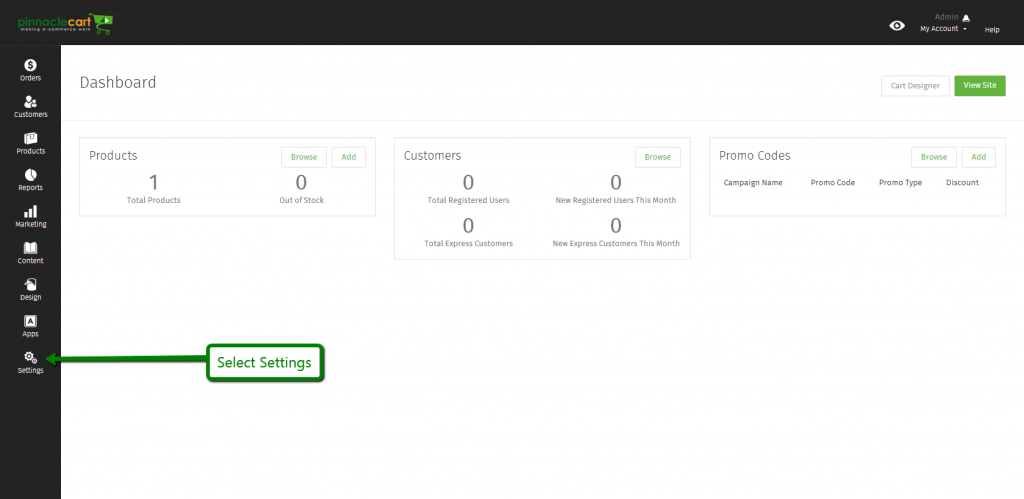 Step 3.
Select Payments.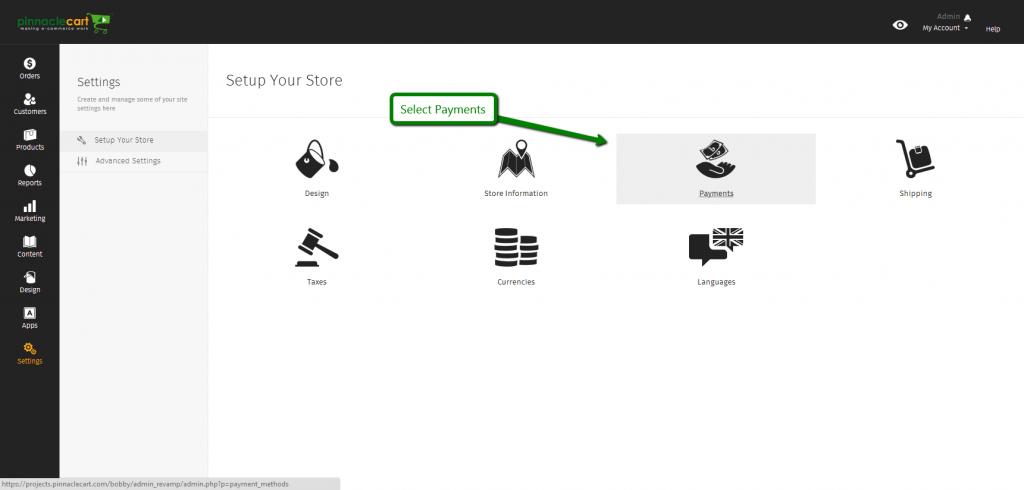 Step 4.
Step 5.
Select the Payment Gateway you have an account with.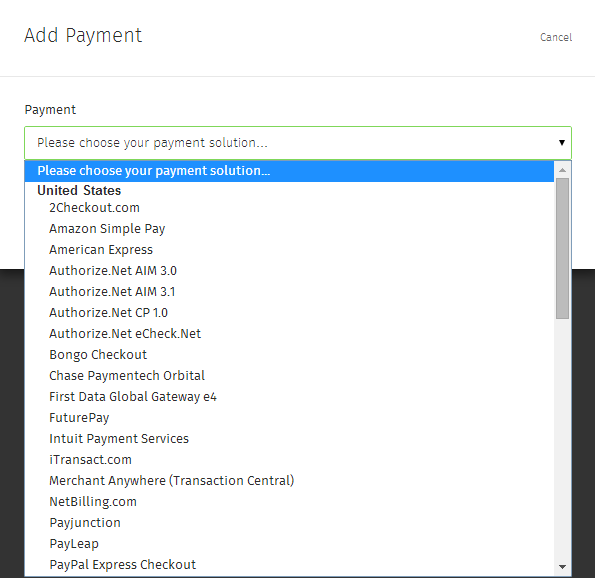 Step 6.
Fill in the account information necessary. (Image is for PayPal Express, criteria will vary depending on Payment Gateway)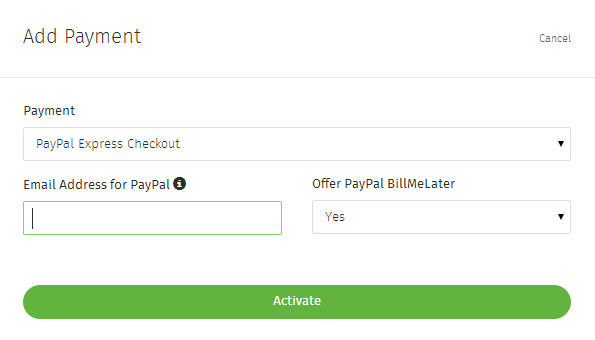 Step 7.
If you didn't get your question answered, please contact the Pinnacle Cart Support Team. To submit a ticket, go to the My Account drop-down menu at the top right of the admin area and select Support.