Store Logs
Step 1.
Log in to your dashboard & select  Settings > Advanced Settings > Admin Logs.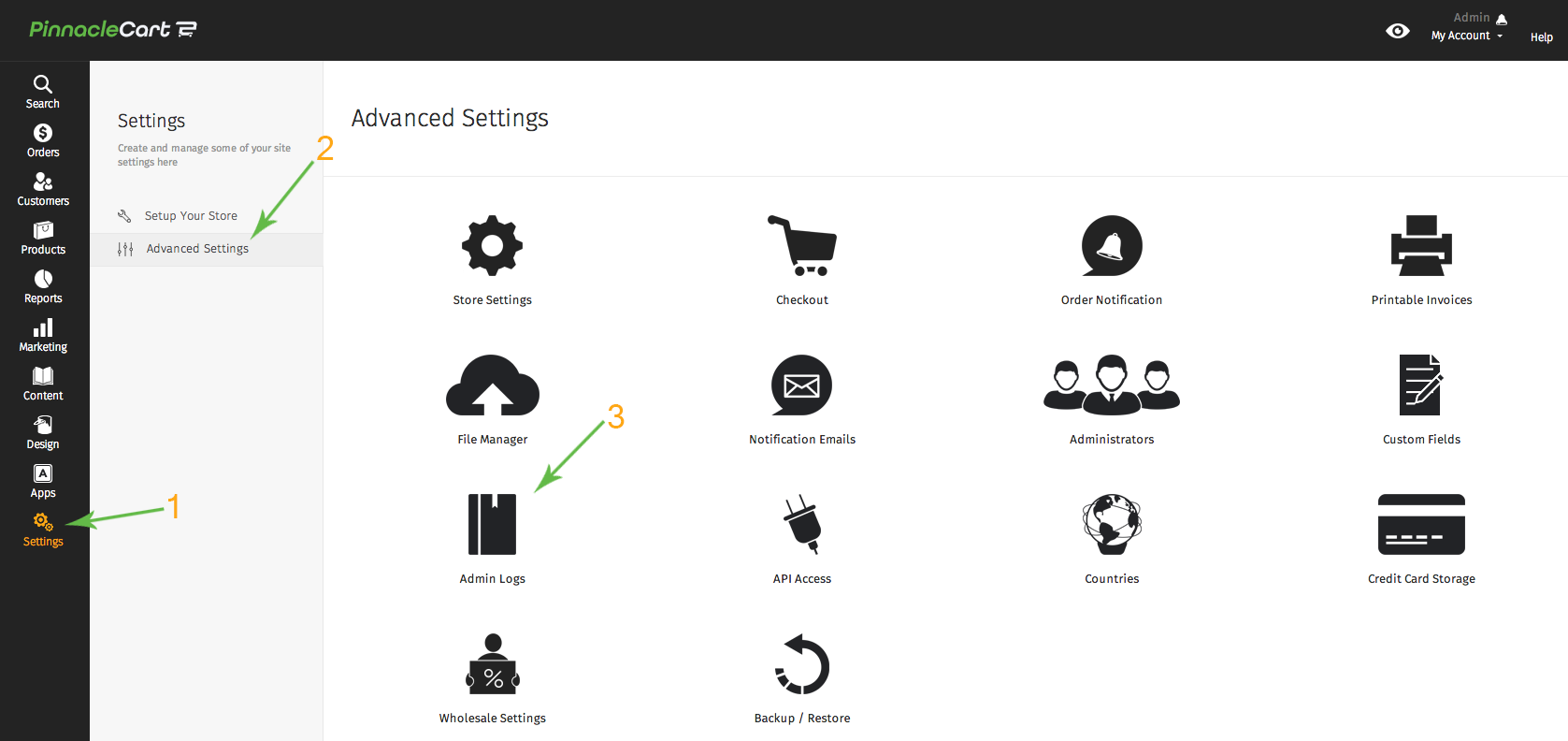 Listed here are the recent Admin log files, showing each user's IP information then sorted by date/time.

Step 2.
You can also find a specific log file by selecting  Search near the right.


Related articles:
If you didn't get your question answered, please contact the Pinnacle Cart Support Team. To submit a ticket, go to the My Account drop-down menu at the top right of the admin area and select Support.