Webgility
Webgility's eCommerce Connector saves you hours of work every day by automatically downloading orders from your online store. You can post orders into QuickBooks with a single mouse-click! Better yet, use eCC to syncnize your online store inventory with QuickBooks. eCC integrates with QuickBooks Merchant Service, Authorize.net and PayPal so you can process payments. eCC also helps you generate shipping labels with USPS, UPS WorldShip, Endicia Dazzle or Stamps.com.
Your cart is already configured to work with Webgility's desktop software.
For more information about Webgility, please click here
To set it up follow the steps below.
Step 1.
Navigate to the Dashboard of your cart. Path to this area is
<DomainName>/login.php Example: pinnaclecart.com/login.php
Step 2.
Select Apps from the left side menu.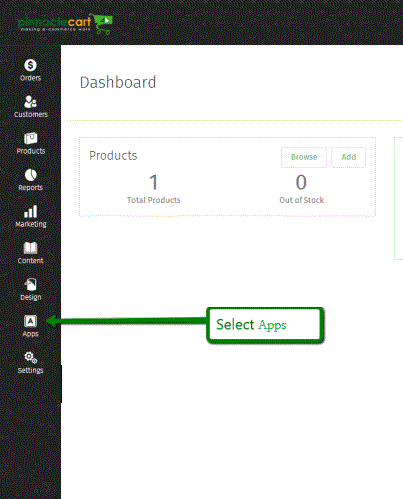 Step 3.
Select WEBGILITY from the choices on this page.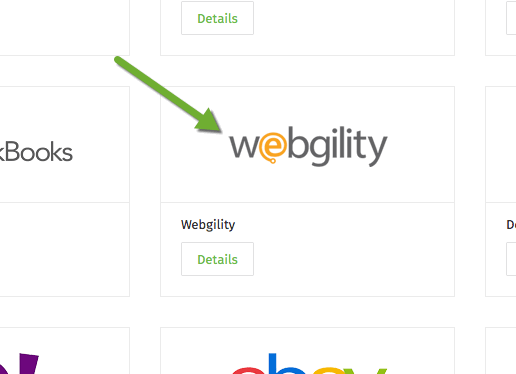 To submit a ticket, go to the My Account drop-down menu at the top right of the admin area and select Support.