Stamps

Step 1.
Apps > App Center > Stamps.com > Details.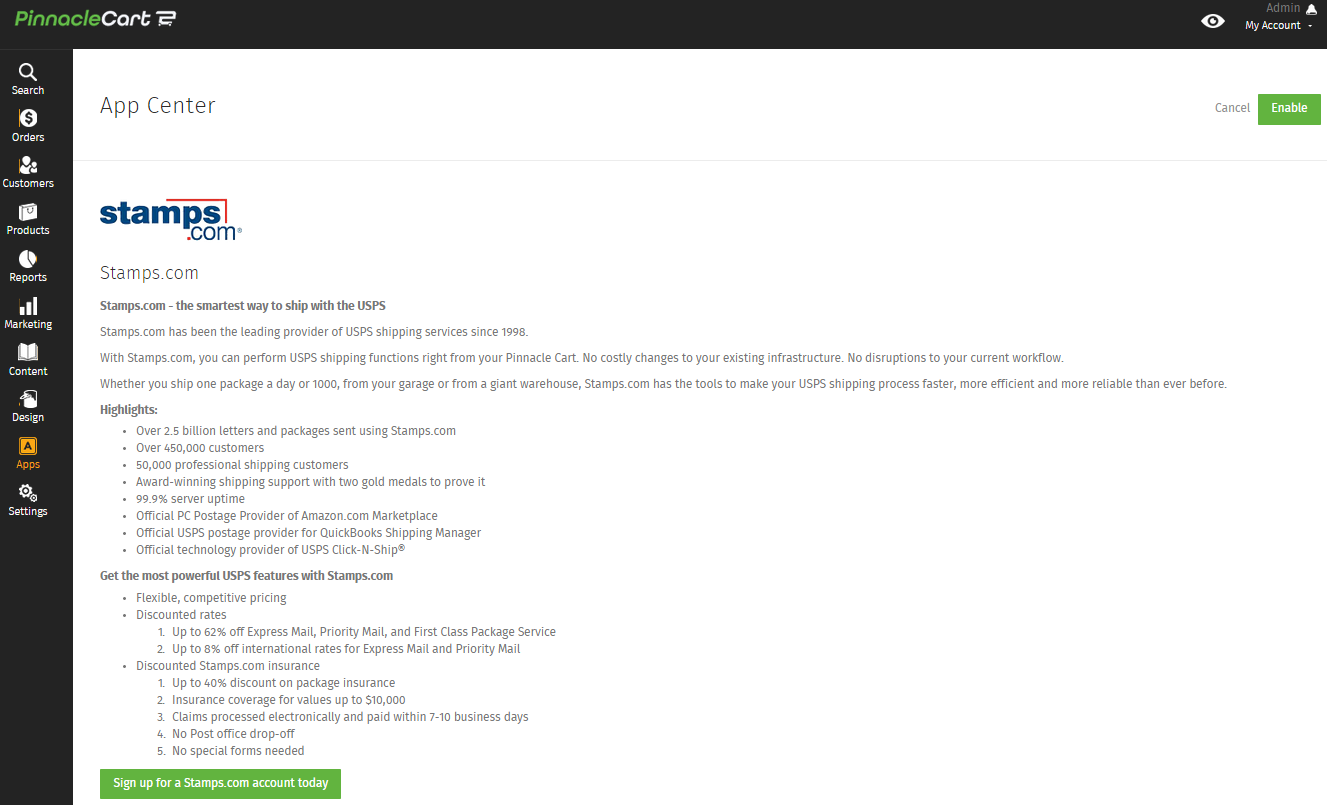 Step 2.

Step 3.
After you have activated Stamps.com for your PinnacleCart you then will have the option to print shipping labels for orders directly on the order page in the admin area.
Video Tutorial coming soon!
To submit a ticket, go to the My Account drop-down menu at the top right of the admin area and select Support.