Printable Invoice
This section allows you to set optional & visible sections as well as logo orientation for your store's Printable Invoices.
Step 1.
Log in to your dashboard & select  Settings > Advanced Settings > Printable Invoices.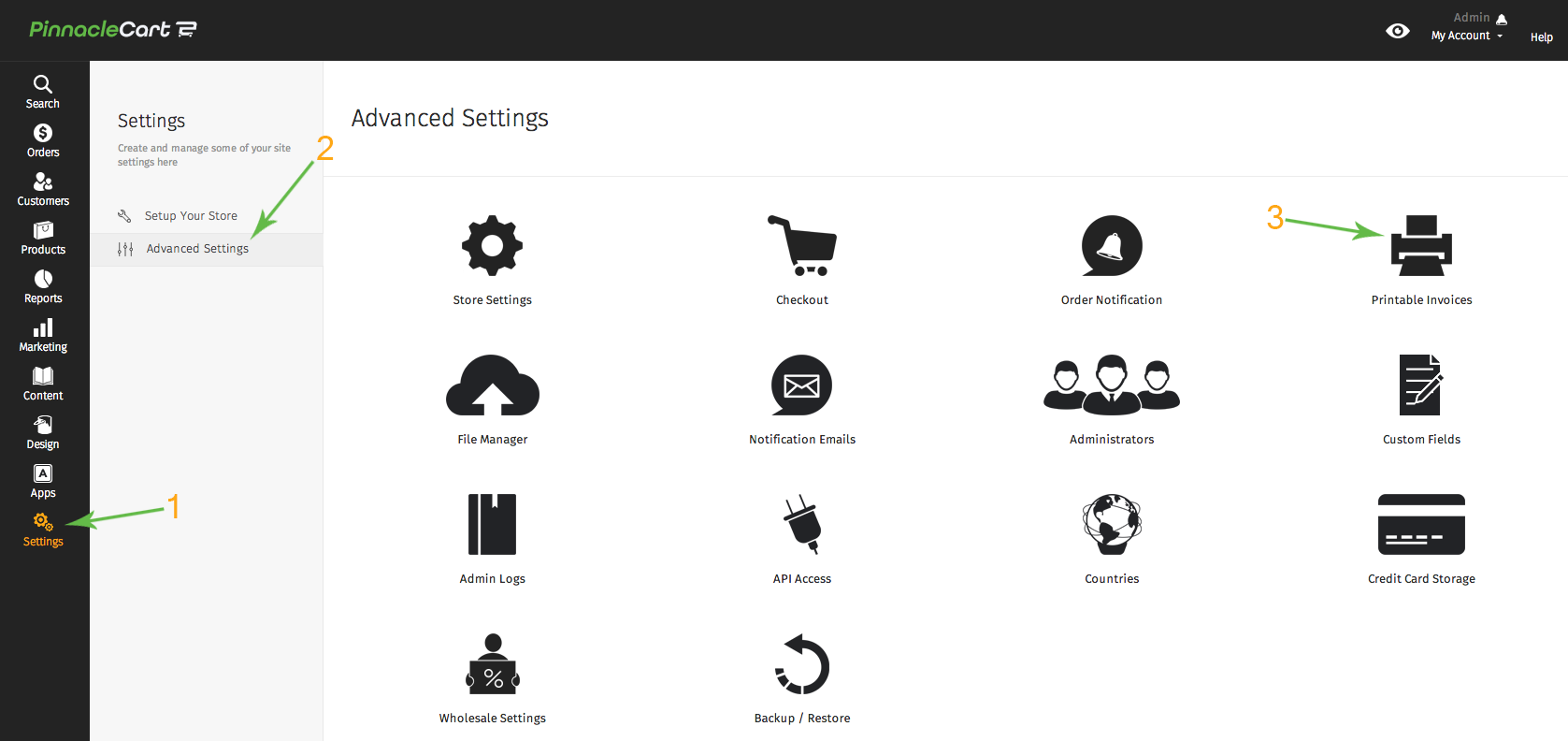 Step 2.
Configure all desired view options & logo orientation settings here and Save when finished.  (this may be updated at any time)


If you didn't get your question answered, please contact the Pinnacle Cart Support Team. To submit a ticket, go to the My Account drop-down menu at the top right of the admin area and select Support.