PayPal BillMeLater
Prer
equisite: Make sure to have your payment method log-in credentials.
PayPal helps turn browsers into buyers with financing from Bill Me Later. Your customers have more time to pay, while you get paid up front – at no additional cost to you. Use PayPal's free banner ads that let you advertise Bill Me Later® financing1 as a payment option when your customers check out with PayPal. Many merchants who advertise financing see an average 20% increase in their online sales.2
1 Applicable for qualifying purchases of $99 or more if paid in full within 6 months. Customers check out with PayPal and use Bill Me Later. Bill Me Later is subject to consumer credit approval, as determined by the lender, Comenity Capital Bank.
2 Based on a comparable year-over-year online sales study of 118 merchants who used Bill Me Later promotional financing banners starting in October 2012 (PayPal study, 11/12-12/12).
Step 1.
Navigate to the Dashboard of your cart. Path to this area is
<DomainName>/login.php Example: pinnaclecart.com/login.php
Step 2.
Select Apps from the left side menu.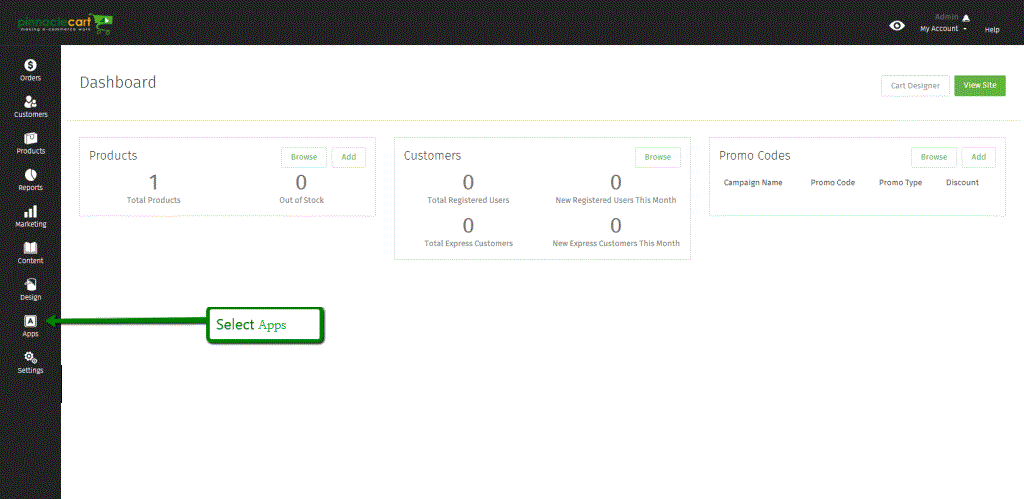 Step 3.

Click where it says PayPal BillMeLater .
Step 4.

Click the enable button on this page.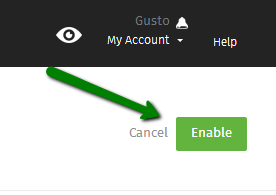 Step 5.
Now on this page click on the PayPal BillMeLater again to open the details.
Step 6.
Once on the page that shows the text where you see Click here to Accept Advertising Program Terms. you will want to click on that and move the slider image as seen below to YES.  This completes the setup of this.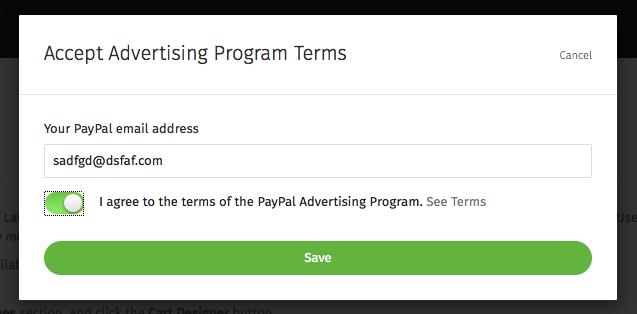 If you didn't get your question answered, please contact the Pinnacle Cart Support Team. To submit a ticket, go to the My Account drop-down menu at the top right of the admin area and select Support.