How to Manage the Forms in Your Site
This brief tutorial will help you to create and/or modify any one of the following form data fields as well as user inputs:
Text Boxes, Drop-Down Menus, Radio Buttons, Text Areas, & Check Boxes.
Step 1.
Log in to your dashboard & select  Settings > Advanced Settings > Custom Fields.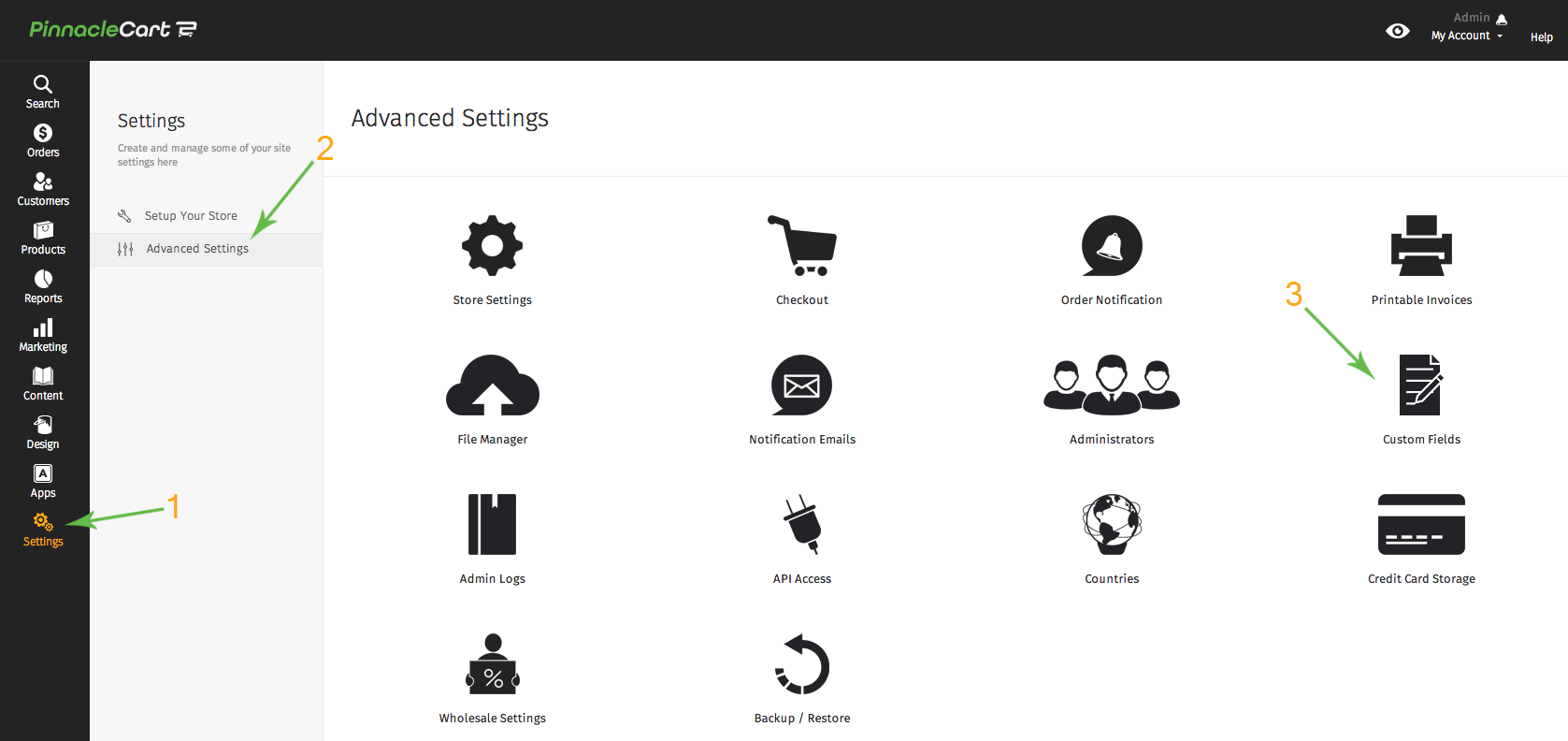 Step 2.
This is where the your current form settings are displayed. 


Step 3.
To create new custom fields select Add Custom Field.  Select the desired options and click Save.


Related articles:
Creating Custom Boxes (Video)
Adding form fields to my checkout process to ask customers how they found my site?
Removing Terms & Conditions Check box at Checkout
If you didn't get your question answered, please contact the Pinnacle Cart Support Team. To submit a ticket, go to the My Account drop-down menu at the top right of the admin area and select Support.