How to Manage Countries, States and Provinces
Managing Features by Region, General Information & An Easy Walk-Thru Tutorial:
Complete multi-currency support

Control currency symbol, decimal placement and presentation

Control weight (American or metric)

Control measurements (inches, feet, centimeters)

Set-up custom exchange rates

Allows customers to view in their currency, but transact in yours.

Ability to add / edit / delete language templates

Ability to add / edit / delete countries, states, provinces or regions
Step 1.
Log in to your dashboard & select  Settings > Advanced Settings > Countries.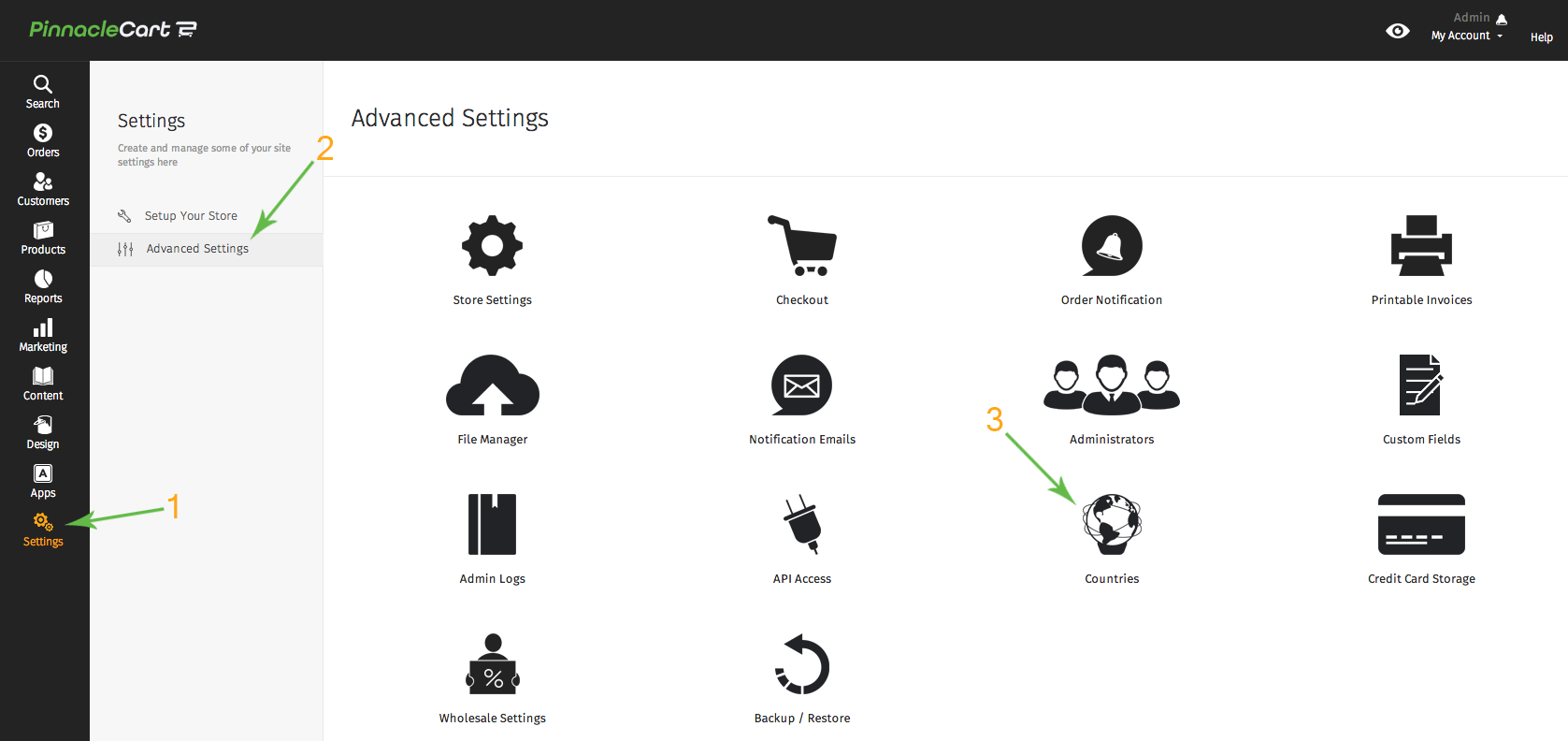 Step 2.
From here you can view, add & modify individual country settings or use the Bulk Tool to modify multiple settings. 


For additional options simply select Edit, States/Provinces, or Delete.   For country specific information simply click the desired region.

Step 3.
To add new country information select Add Country, when done click Save.


Related articles:
Individual Tax Rates Shipping to APO/FPO
If you didn't get your question answered, please contact the Pinnacle Cart Support Team. To submit a ticket, go to the My Account drop-down menu at the top right of the admin area and select Support.