How to Backup your Site (With Video)
You can use this quick tutorial to create a backup of your existing database records or restore a previously saved backup file from your dashboard.
Step 1.
Log in to your dashboard & select  Settings > Advanced Settings > Backup / Restore.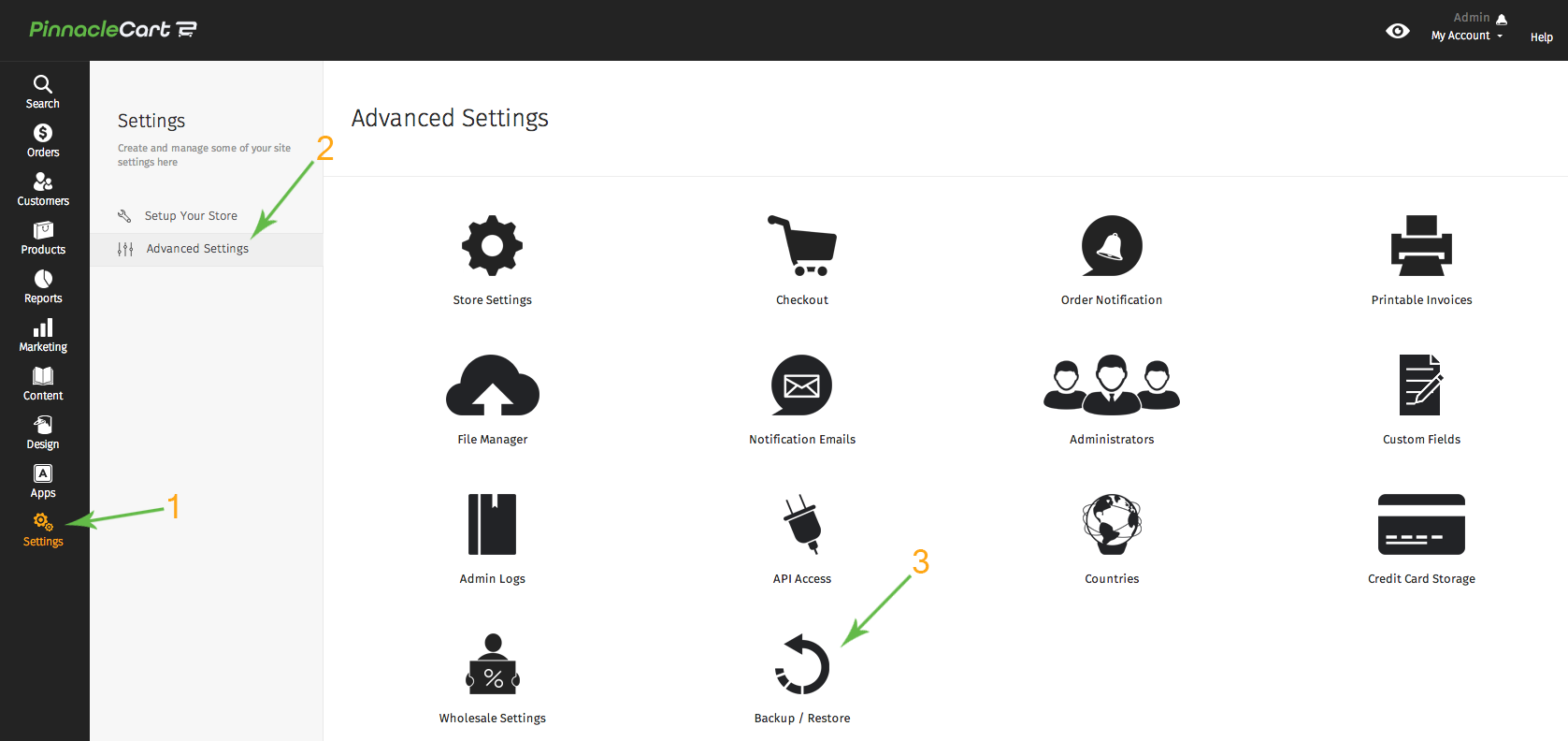 Step 2.
Here you will see a list of all backup files available to restore from. If no backups are currently available skip to Step 3.

Step 3.
From here simply modify your desired settings & click Create Backup.

Related articles:  
If you didn't get your question answered, please contact the Pinnacle Cart Support Team. To submit a ticket, go to the My Account drop-down menu at the top right of the admin area and select Support.