Adding or Editing Custom Pages on Your Site (with video)
How to add a text page:
Step 1.
In your admin area, go to Content > Pages > Add Page in the top right hand corner of the content area.

Step 2.
Fill out the following fields:
Title – This will be used as the basis for the page url as well
Content – Insert text, html, javascript to make your page
Publish page to storefront? – Radio button on/off to publish site
Position – Used for sorting placement on the menu you choose
Step 3.
Click on Search Engine Optimization to adjust any of these fields:
Step 4.
Click Menu Location and choose the top or bottom  navigation bar.

Step 5.
Click Save in the top right hand corner when you are done editing the new text page you have just created.
*Here is an example of a text page created using HTML with the link in the top menu bar.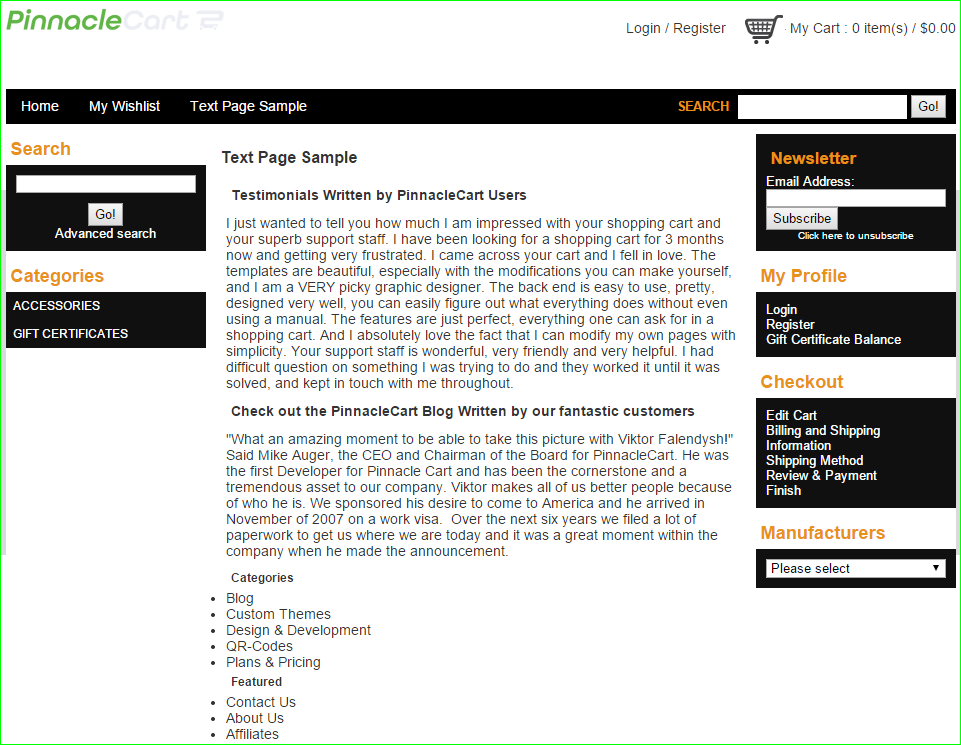 If you didn't get your question answered, please contact the Pinnacle Cart Support Team. To submit a ticket, go to the My Account drop-down menu at the top right of the admin area and select Support.